WondefullyMadeKids Homeschool in partnership with The Philippine Animal Welfare Society taught kids to make adoption posters using Canva in celebration of World Animal Day 2021.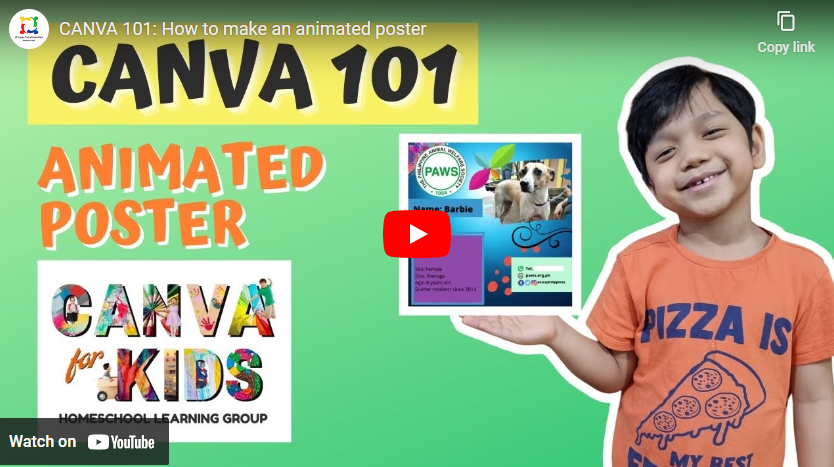 This tutorial is made by our almost 7-year old Kuya Asher and it shows his design process on making an animated pet adoption poster.
Join us in making pet adoption posters for rescue animals to help them find their forever homes.