"Fundraising is the gentle art of teaching the joy of giving." – Hank Rosso
"A dog is the only thing on earth that loves you more than you love yourself."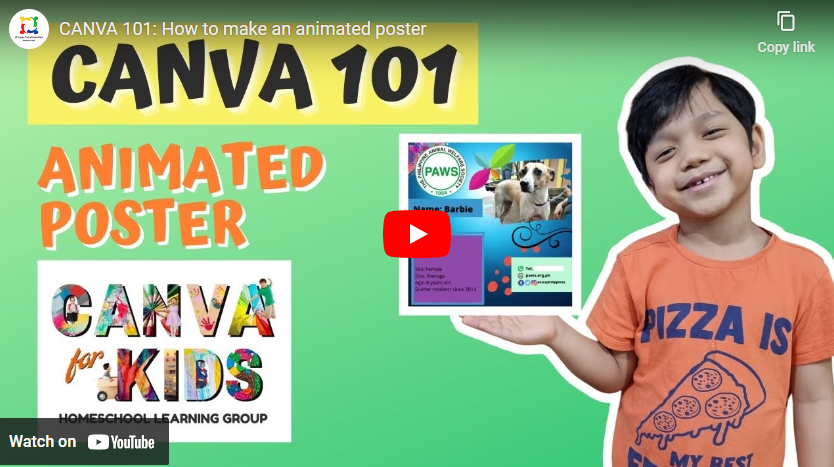 This tutorial is made by our almost 7-year old Kuya Asher and it shows his design process on making an animated pet adoption poster.
Join us in making pet adoption posters for rescue animals to help them find their forever homes.