This song, "My Story," has beautiful lyrics that remind us of how our lives ought to reflect Christ.
Discovering the metaverse is a fun way we can continue our daily discussions but in a more interesting environment. Even our almost 5-year old is able to navigate so well -- our digital natives are so metaverse-ready. It allows us to bond in a different way and also inspires them to be creative in their play.
We've just discovered this new world of self-published books through Kindle Direct Publishing (KDP) and this Planner was made in Canva.
"As the deer" sang by the kids as a song offering to the Lord.
Celebrating our Philippine Heritage by tracing our roots: our native language and our culture that unites us as a nation.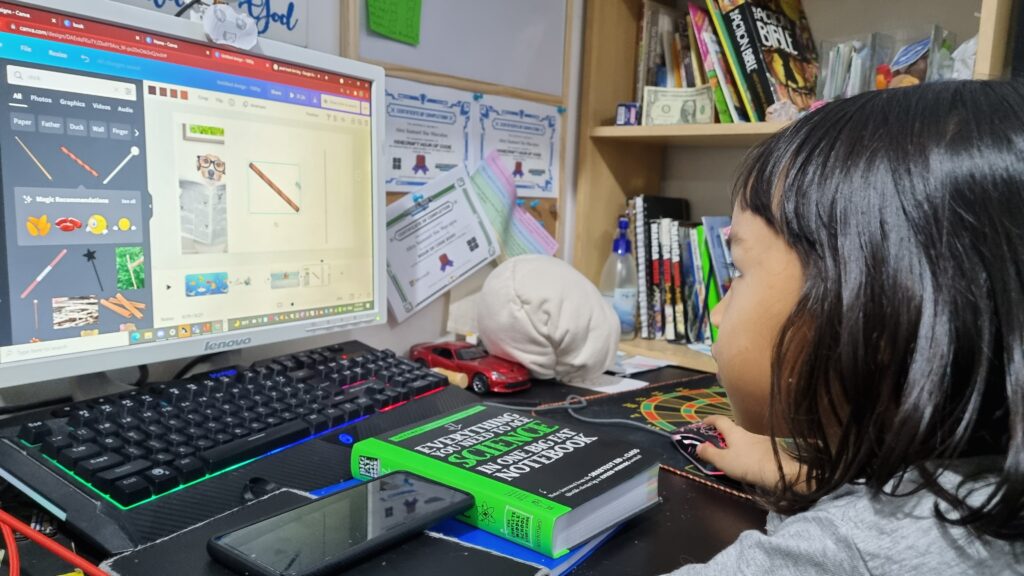 Digital Storytelling by kids and for kids using Canva.
How to homeschool during the pandemic and in the midst of all the suffering and problems all around us.
Today I thought of the words of Vincent van Gogh: "It is true there is an ebb and flow, but the sea remains the sea."
All glory and praise to our God! By the amazing grace of God, we have been able to
...
A child's reflection about the story of Moses.