It is Asher's hope that his book helps raise awareness by giving a voice to the polar bears and bringing about positive change by reminding us to take action against global warming which affects all of us.
Global learning is about connecting students and facilitating educational experiences that allow them to learn and appreciate diverse perspectives, communicate and collaborate across cultures and countries, and value the growing interconnectivity of the world which enables them to see how they can take purposeful action to improve their own lives and have a positive impact to others.
Samuel represents Filipino homeschoolers in Jeddah from Peniel Integrated Christian Academy of Rizal,Inc. and shares about the "Bioplastic Challenge" that he worked on with his siblings.
Allyra advocates for dogs when she had the opportunity to speak to an international audience through the Global Innovation Field Trip (GIFT), a program from Innovation World and Invent Future Global. GIFT is an online, 24-hour live-streamed multi-country collaboration celebrating young innovators and showcasing their projects involving creativity, invention, innovation, and entrepreneurship.
licious and Nutritious K-12 Food Challenge was made by the GIFT Team and Tailored Food and encourages kids to create a marketing campaign that promotes locally-produced food that is healthy, affordable, and delicious. We're honored to have been chosen as part of the top challengers.
"Do the best you can until you know better. Then, when you know better, do better." - Maya Angelou
Congratulations Allyra Macaisa and Sean Elison Bathan for winning the E-Poetry Contest at Peniel Integrated Christian Academy of
...
Praising God for this fantastic opportunity for our kids to have been part of the International Kids Conference 2021 organized by Krya. Even more grateful that our Kuya Samuel got "The Remarkable Presenter Award" which the kids from his breakout group voted on.
We joined the Global Innovation Field Trip (GIFT) and were able to share our passion for creating with Canva to a global audience, including our recent World Animal Day Pet Adoption Poster-Making Event with The Philippine Animal Welfare Society (PAWS).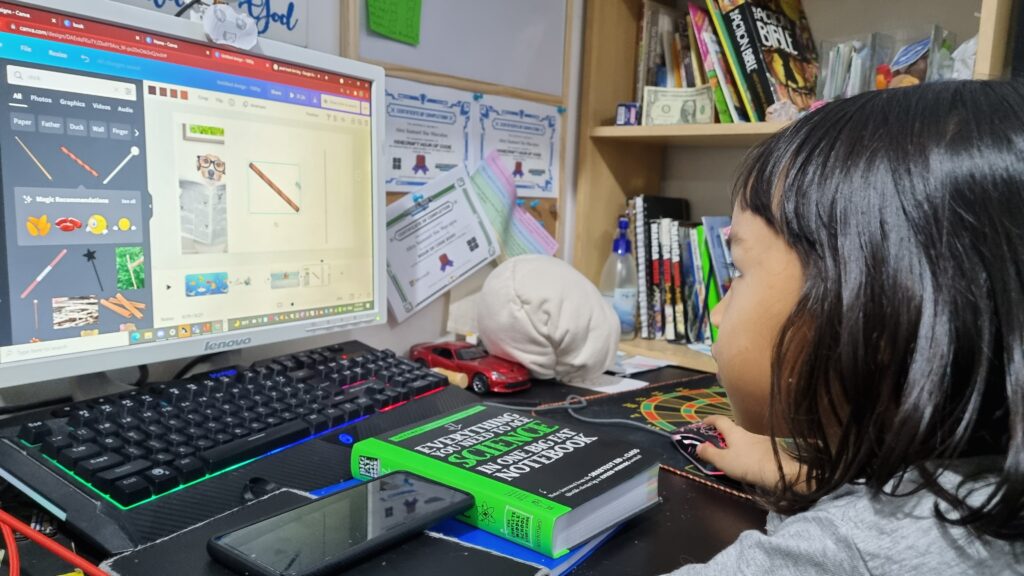 Digital Storytelling by kids and for kids using Canva.